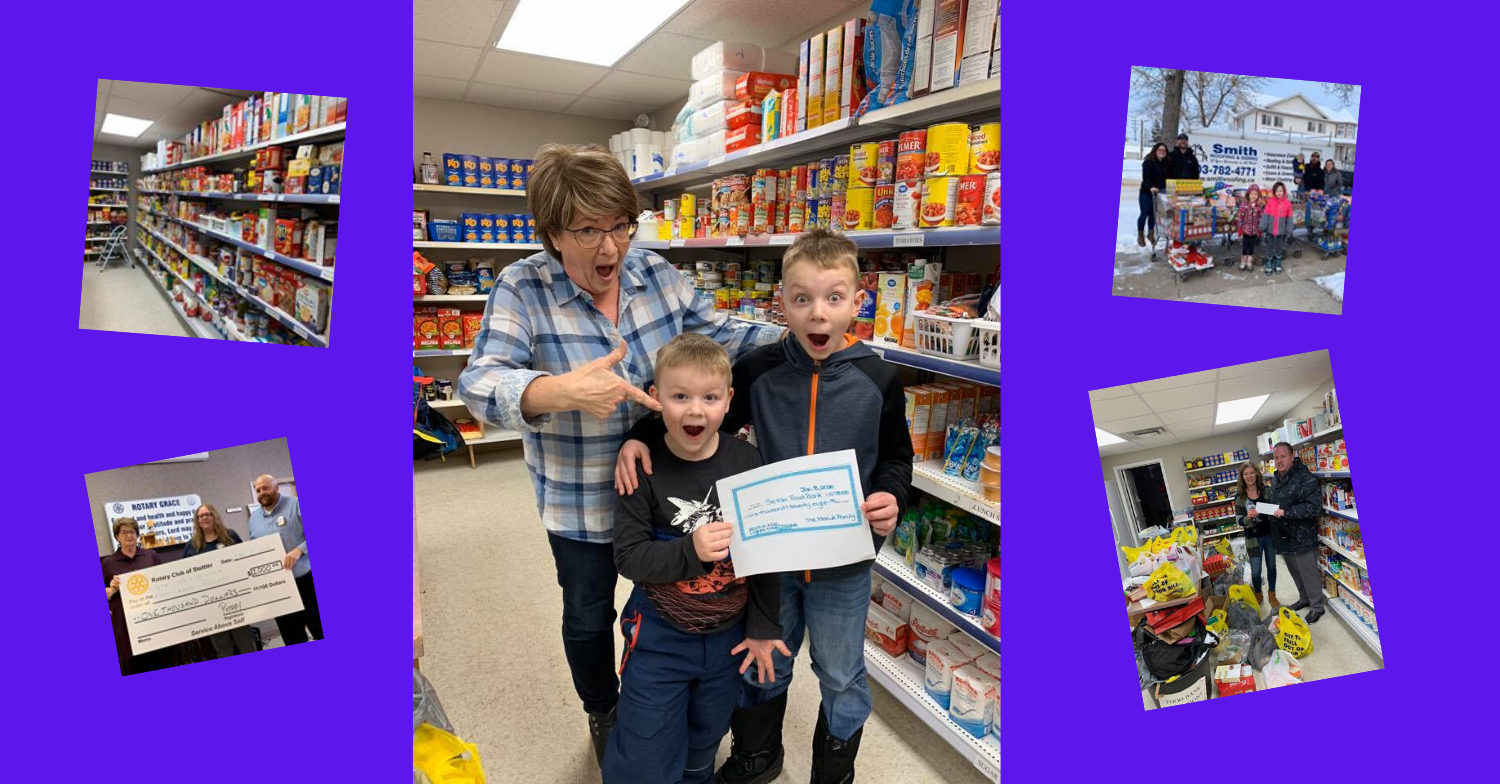 Although we are a separate society and operate independently of the church, we are grateful for the tremendous support that Stettler United Church provides to the food bank. We have over the years gradually taken up more space and are operating more hours which in itself becomes an activity and entity of Stettler United. We pay a nominal "rent" to the church.

In 2019 we had a total of 2726 adult visits, serving an average of 227 adults and 127 children each month. We have about 300 separate households in our files. Our numbers have remained quite stable for the past three years. Households with school age children may visit the food bank twice each month. Adult only households are welcome once each month. The cost of the average hamper that is given to a family of 3 to 4 is about $100.00

Every week 15 to 20 volunteers keep the food bank running. We are thankful for all these volunteers who pick up groceries, stock shelves and work at the food bank. The staff at the church is also a huge help to us and we are very grateful for their contribution. With food bank open two afternoons and one evening, and volunteers delivering and stocking groceries, there is food bank activity every day of the week and sometimes on the weekend.

We have no paid staff and receive no government funding. All the food that is given by the food bank is either donated or purchased with money that is donated by this community.

We are so grateful for all the individuals, clubs, organizations, Hutterite colonies, churches, schools, businesses and companies who donate time, food and cash. We live in a very generous community and without your support our Food Bank would not be able to operate.